Golf started at the course back in the 20's, when the Williams Country Club was formed. The members and railway workers constructed the historic clubhouse in 1932 and it still stands today basically as it was constructed back then. That can not be said of the course – up to 1990 it operated as the Williams Country Club, a private members club. While much of the land was leased from the US Forest Service, the club did own the land covering three holes.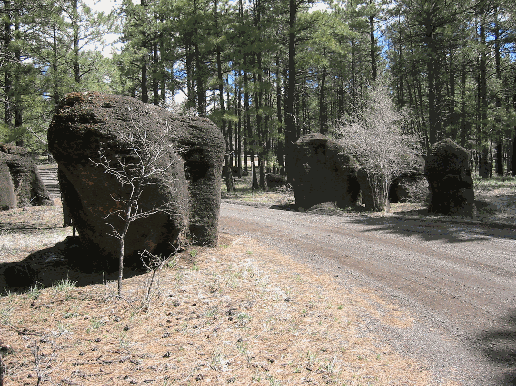 The city hired top golf course designer Gary Panks to come in and carry out the work, while maintaining the integrity of the original design. Wanting to create a new image for the course the city decided to change the name of the course to Elephant Rocks at Williams, to recognize the massive lava rocks that are located each side of the road as you drive into the course. These rocks are strangely familiar to the shape of Elephants, especially after a visit to the historic 19th. Stories of these natural rocks abound and many a tale leaves with visitors after conversations with the enthusiastic locals.
In the spring of 1990, the redesigned 9 holes opened for play and quickly gathered the reputation of the best 9 holes of golf in the state. Despite its high reputation, it has retained its laid back nature and is a refreshing change after the hassle of modern life.
The year 2000 saw another major change, with the start of construction of an additional 9 holes. The city council seeing the future of Williams as a destination town with a strong influence of retirees living in the cool pines, struck a deal with local developer Bill Gary, to include 9 holes within his development and sell the course to the city, to create the 18 hole championship course we know today. This saw the return of architect Gary Panks, who, despite very different terrain, managed to blend the old and new 9 holes together to form a complete challenge. The new holes are more challenging and longer but still balance with the tight holes of the original nine.
The course is owned and operated by the City of Williams and the daily operations are under the direction of Scott Little(PGA Professional) and Marty Yerian (Superintendent). The city has appointed a committee of seven golfers to oversee the playing conditions and facilities at the course.